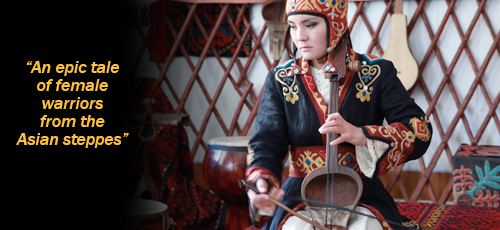 Sunday, March 4, 2018 @ 4:00 PM
Qyrq Qyz (Forty Girls) is a legendary, epic Central Asian tale in which a girl gathers a group of 40 young female warriors to vanquish invaders, securing her clans' freedom. Uzbek filmmaker Saodat Ismailova's adaptation transforms the epic into a multimedia work that places live performance by female reciters and instrumentalists against a backdrop of multiscreen video projection, With a musical score by the celebrated Tashkent-based composer Dmitri Yanov-Yanovsky, Qyrq Qyz is a  true celebration of women's musical traditions in the Muslim world.
Pre-show talk with musicologist Ted Levin in the Concert Hall Lobby at 3:00 pm.
Post-show Meet & Greet with the artists.
Ticket Prices: $35, $30, $20; Students $10