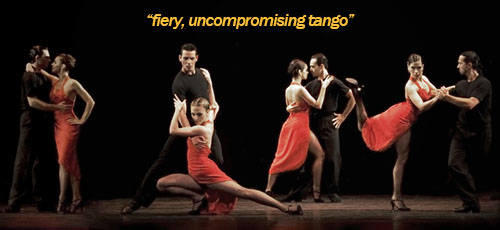 Wednesday, November 1, 2017 @ 7:30 PM
Tango Buenos Aires is known around the world for their fiery, uncompromising performances of the dramatic South American dance form known as tango. The Spirit of Argentina pays loving tribute to the dashing French-Argentine singer, composer, and actor Carlos Gardel—tango's first superstar. You'll discover his passion for futbol, boxing, and gauchos and get glimpses into his life in Paris, his appearance on Broadway, and his friendship with the young Astor Piazzola, another tango legend.
Pre-show talk in the Concert Hall Lobby at 6:15 pm
Pre-show Tango Demonstration in the Concert Hall Lobby at 6:45 pm.
Ticket Prices: $35, $30, $20; Students $10