Are you one of those people that loves watching movies or listening to music while at home? Do you wish you could access that media anywhere in your home without lugging your laptop around your house and messing with cables? If you answered yes to these questions, then a Home Theater PC, or HTPC, may be for you.
An HTPC is a small computer that you can permanently hook up to a TV or home theater system that allows you to store, manage, and use your media whether it is stored locally or streamed from a service like Netflix, Amazon, or Spotify. Although several retailers sell pre-built HTPCs that are optimized for performance at low power, many people use a Raspberry Pi computer because they are small, quiet and relatively inexpensive. These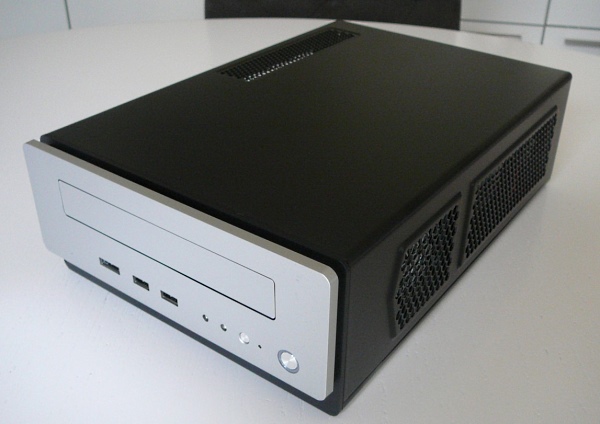 are key features because you don't want a loud PC with large fans interrupting your media experience, and a large computer won't fit comfortably in a living room bookshelf or entertainment center.
The HTPC hooks up to your TV via an HDMI cord which will transmit both video and audio for watching movies. If you have a home theater system, your HTPC can connect to that to enable surround sound on movies, or streaming music throughout your home. It would also require a network connection to access streaming services. Although WiFi is convenient, a wired Ethernet connection is ideal because it can support higher speeds and bandwidth which is better for HD media.
Once you have a basic HTPC set up, you can upgrade your setup with a better TV, speakers, or even a projector for that true movie theater experience. If you want to be able to access your media in several rooms at once, you can set up multiple HTPCs with Network Accessed Storage, or NAS. This is a central storage location that connects directly to your router that all the computers on your home router can access at once. This is a more efficient option than storing all of your media on each computer separately. They can even be set up with internet access so you can stream your media from anywhere.