What is it?
Google's Chromecast is currently the best-selling Electronic product on Amazon, and there's a good reason why. People have been looking for the quickest and cheapest way to get content from the services they subscribe to their TV's. Although there are gaming consoles, and set-top boxes that achieve this, Chromecast's a little different. It's a simple HDMI dongle, in a shape similar to a USB Drive. All it needs to operate is some USB power, which most TV's can already provide via their USB servicing port and a connection to a wireless network, which in the age of everything wireless, many people are apt to have.
Why's it a big deal?
With so many television's coming out with Smart software built in, which allows for connectivity to the content you pay for, such as Samsung's Smart Apps and Sony's Bravia TV Applications, the price of televisions continue to rise with the many features they gain. Just as a comparison a 65 inch "dumb" Samsung HDTV, runs about the same price as it's smart counterpart, with similar specs at only 60", which means that the Chromecast would go perfectly with that dumber TV, because the cost for those extra 5 inches is essentially turned into the $35 that the Chromecast costs. Rather than get rid of older HDTV's people can use the Chromecast as a cheap way to keep their tech up to date. Since Chromecast is new technology, the odds that Google will keep building better services around it are likely, meaning that in the future this little dongle will be well worth the investment.
What can it do?
The Chromecast is centered on getting people the content from the popular media services they subscribe to. Chromecast has brought on support for Netflix, Hulu Plus, HBO Go, Youtube, and Google's proprietary media services Google Play Music and Movies. With many people looking for a cheap way to get any of these services on their TV, the Chromecast is about the cheapest way you can do it without wires, of course people could take the route of just plugging an HDMI cable from their computer to the TV, but it gets very tedious after a while. Google's device eliminates the need for any type of wires, as well as makes it really easy to get connected, using the Chromecast App on their Computer or Mobile Device.
How to Get Started:
1. What you get:
The Device: a USB to MicroUSB, Power Adapter, and HDMI Extension (for better wireless signal)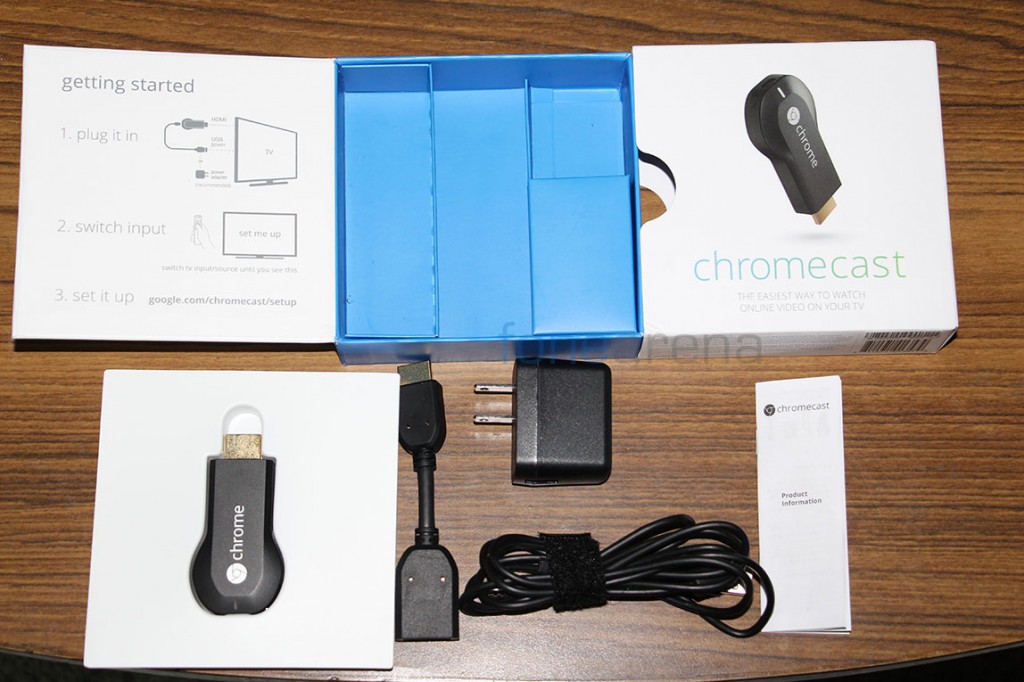 2. Initial Set-up
Plug it in to your TV's HDMI Port.
Plug in the USB Cable, either to a powered port on your TV, or into the USB power provided in box.
Switch your input to the Chromecast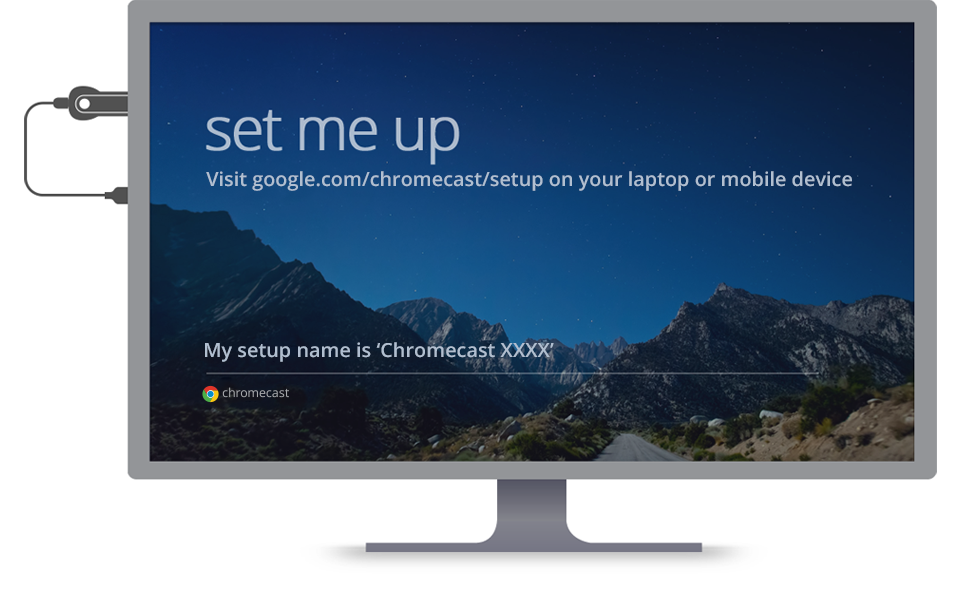 Use your PC, downloading the Chromecast App, or your Mobile Device to configure the Wireless Network you want your Chromecast to connect to.
3. Using it:
Get Chrome and the Google Cast Extension (these words will bring you to the download pages for each):
Go to any Webpage in Chrome and hit Cast!
4. Sending a video to your Chromecast from Mobile Device
Get any of the supported applications from here.
Click the cast button!: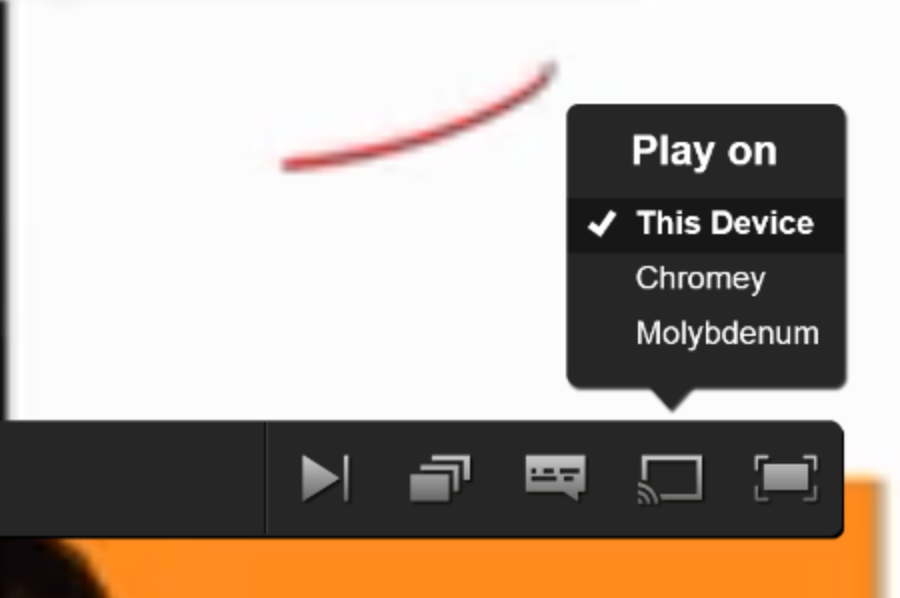 Sources:
Images:
http://images.fonearena.com/blog/wp-content/uploads/2013/08/chromecast-unboxing-demo-16-1024×682.jpg
http://assets.ilounge.com/images/uploads/chromecast2.jpg
http://technofyi.com/v0/wordpress/wp-content/uploads/2013/07/Chromecast-unboxing-and-setup-14-640×427.jpg
https://storage.googleapis.com/support-kms-prod/SNP_0C3BD08807615AB69A7C8C29BC5E40E75DC9_3213004_en_v0
http://justanothergeeksite.com/wp-content/uploads/2013/08/chromecast-review-08.jpg
http://static.geekbeat.tv/wp-content/uploads/2013/07/Chromecast-Google-Cast-Chrome-App-Store.jpg
https://lh3.googleusercontent.com/e12tJ7pqy0VdRLeTnWdLj_CgsyCzRgfbcXcGC1dO7bpeD1X2-Ro-GYrawUwo7iqqAb6SO0Mb=s640-h400-e365
http://images.anandtech.com/doci/7186/Screen%20Shot%202013-07-28%20at%2012.24.47%20AM.png
Information:
http://www.google.com/chromecast