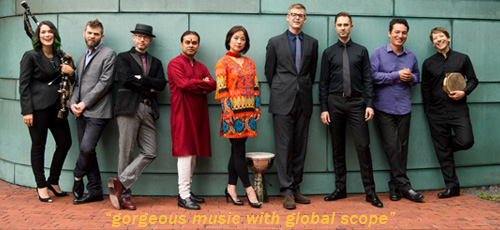 Thursday, April 12, 2018 @ 7:30 PM
The Silk Road Ensemble, a Grammy-nominated collective of performers from Asia, Europe and the Americas, combines superb musicianship with an eagerness to connect across cultures and musical traditions. Western string instrumentalists perform with folk percussionists and virtuosos of instruments like the pipa (Chinese lute), gaita (Galician bagpipes), tabla (Indian hand drums), shakuhachi (Japanese bamboo flute), and kamancheh (Persian bowed lute). The ensemble's lively concert features some classical music and sumptuous traditional music alongside new work by composers the world over.
Pre-show talk in the Concert Hall Lobby at 6:30 pm.
Ticket Prices: $45, $35, $20; Students $15, $12, $10