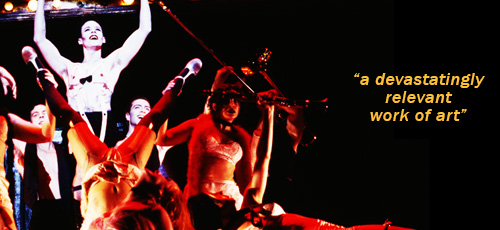 Tuesday, March 6, 2018 @ 7:30 PM
Come to the infamous Kit Kat Klub, as the Emcee, Sally Bowles, and the rest of a raucous cast of characters take the stage to tantalize the crowd. But as life in Germany grows uncertain, will the alluring, decadent Berlin nightlife be enough to get them through dangerous times? Come hear some of the most memorable songs in theater history—"Cabaret," "Willkommen," "Maybe This Time"—in John Kander, Fred Ebb, and Joe Masteroff's Tony Award–winning musical about following your heart while the world loses its way.
Pre-show talk in the Concert Hall Lobby at 6:30 pm.
Ticket Prices: $65, $60, $30; Students $30, $25, $20